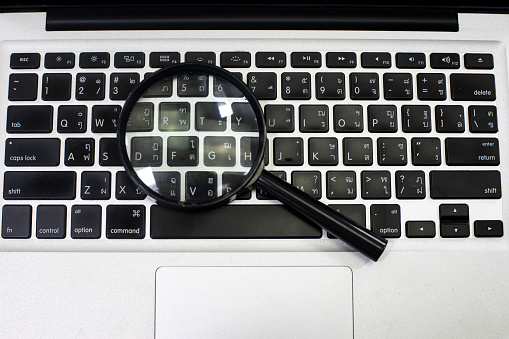 Blog Post
What are PII Scanning & Discovery Tools
What are PII Scanning Tools?
Personally identifiable information (PII) scanning tools are types of software that help organizations identify PII on systems and simplify compliance. But what is PII? PII refers to any data that can be used to identify an individual. For example, your mailing address, email address, phone number, and insurance numbers. It goes beyond your contact details and can also include banking credentials, login IDs, social media posts, account details and IP addresses. 
PII scanning and discovery tools were created to determine where personal and sensitive data is located and what it contains. Understanding where your organization's PII data resides is a critical component of maintaining compliance and avoiding breaches or loss. Say, for example, your organization finds storage of unencrypted PII. 
This creates a liability to fines, penalties, and breaches that are associated with several industries, including: 
Gaining compliance begins with data discovery, and that's where PII scanning tools come in. Having this software at your fingertips allows for transparency and the ability to find the appropriate data wherever it resides. 
Types of PII
To discover personally identifiable information, we need to first have a better understanding of what is considered PII. The list continues to grow, but the following is a shortlist of what a PII scanning tool has the potential to discover on your organization's cloud, server, or desktop.  
Credit Card Information

Driver's License

Passport

Name

Address

Phone Number

Date of Birth

National ID

Patient Health Information

License Plate Number

Email Address

Bank Accounts
Who are PII Scanning Tools For?
You may wonder who a PII scanning tool is designed for. We recommend this kind of software for any organization that may store personal and sensitive information and wants to comply with GDPR, CCPA, HIPAA, PDPA, Australian Privacy, PIPEDA, and other data security standards requiring you to locate and secure PII. Specific professions that would benefit from this kind of discovery tool include auditors, IT security, and DPO. With access to PII scanning tools, companies can ensure quick and accurate data discovery across a multitude of platforms. 
What are the Benefits of PII Discovery Tools
Having a PII discovery tool hosts many benefits to your organization. 
Personal and Sensitive Data Discovery:

All organizations should have an awareness of the personal and sensitive data they have stored on their servers. Customers trust you with a vast amount of data and it's important for you to maintain their trust and loyalty through confirmation that their personal information is being kept safely and securely. 

Find Unencrypted PII:

Encryption is an important part of preventing criminals or unauthorized individuals from viewing personal and sensitive information on your servers. With a PII discovery tool, your organization can quickly identify unencrypted data such as social security numbers, credit card information, health data, and more.

Maintain Compliance:

Scanning your servers for PII is the first step towards simplifying data discovery and working towards compliance for HIPAA, GPDR, and PCI requirements. Global and regional requirements are ever-changing, and a PII discovery tool ensures your organization avoids liability and risk. 
How it Works
With Ground Labs' Enterprise Recon, PII scanning is simplified. Whether it's stored on your server, cloud, or your employees' devices, organizations can find and remediate personal data across a broad range of structured and unstructured data. Enterprise Recon makes it possible to locate and secure PII – credit cards, driver's licenses, passports, addresses, national IDs, and more – while complying with GDPR, CCPA, HIPPA, and other data security standards. 
Why risk tarnishing your organization's reputation and relationship with your customers? Having a PII scanning and discovery solution at your fingertips ensures you are doing everything you can to protect all personal and sensitive data, maintain compliance, and avoid a breach. 
Ready to learn more about how to protect your PII with Enterprise Recon? Schedule a demo today. 
Related Resources: